FINDALYZE
IT security from a different perspective,
the
attacker's perspective!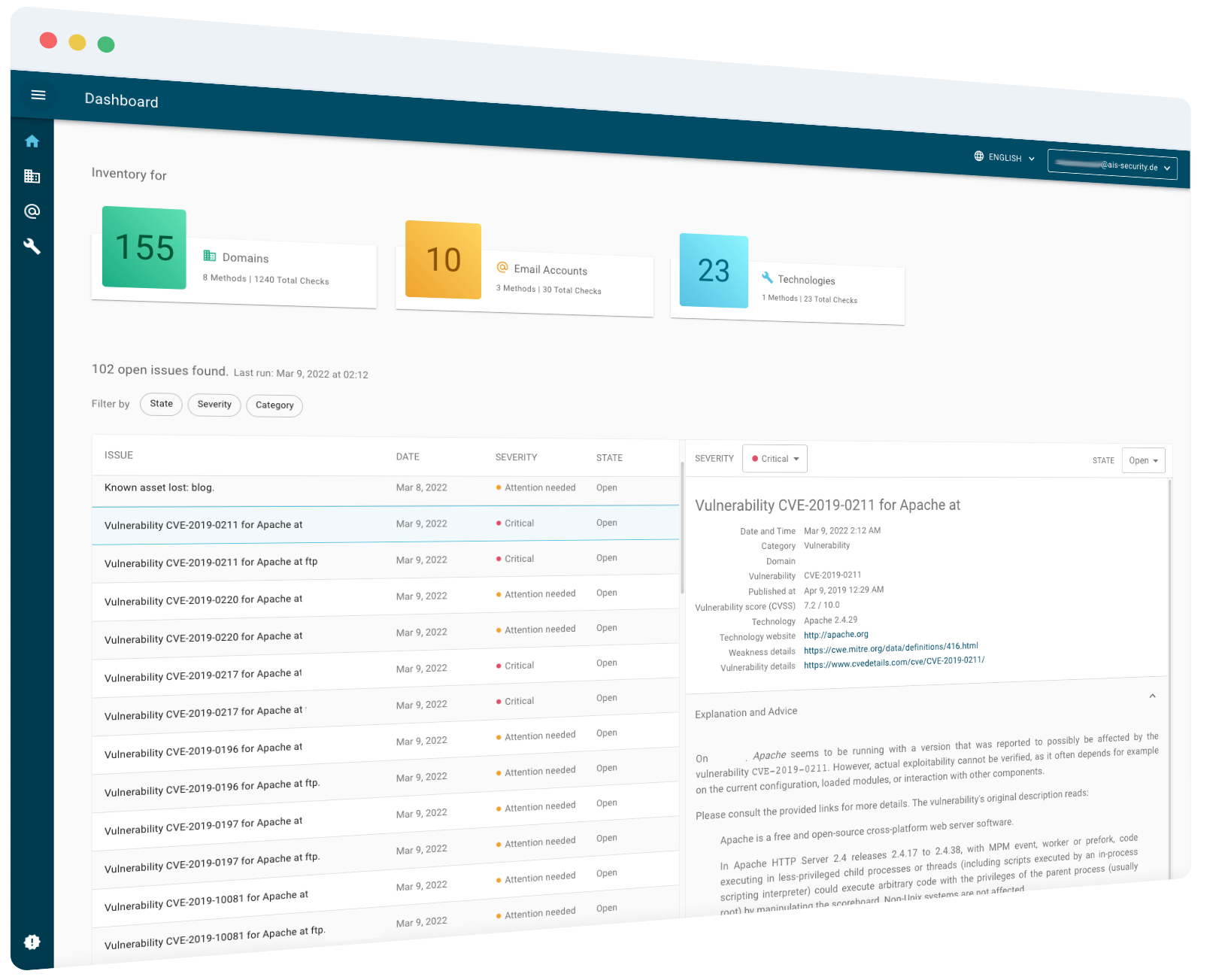 Findalyze Dashboard
The attacker's view of your external attack surface. Explore all infrastructure changes and risks directly from Findalyze dashboard.
Continuously rediscovered
inventory!
All your assets
An up-to-date overview of your internet-facing assets. Something new is exposed, no problem! Findalyze has you covered. Something is not online anymore; findalyze will catch that as well.
Beyond vulnerabilities! Prioritize
smart!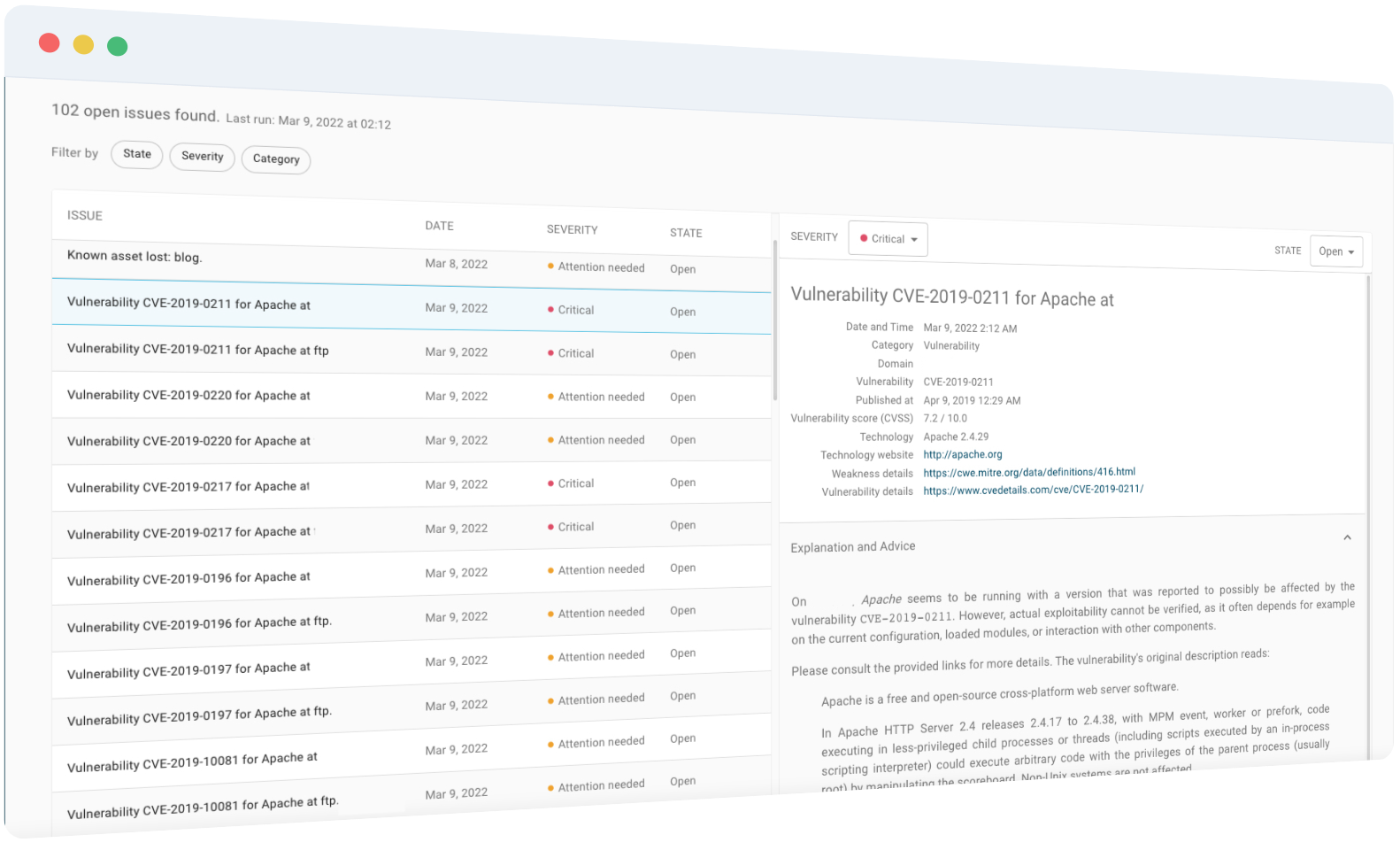 Risk Management
Findalyze goes beyond known vulnerabilities. We track every change of your external posture, whether vulnerable or not.